We were known as WSPA (World Society for the Protection of Animals)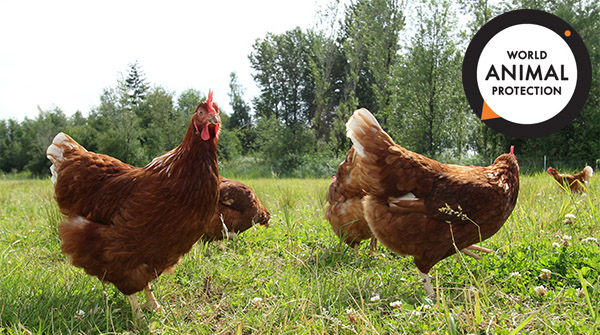 | | |
| --- | --- |
| | World Animal Protection E-News – January 2016 |
2015's wave of cage-free commitments shows no sign of slowing in 2016
Just before the holidays, our partner Nestlé joined many corporations and fast food chains with a pledge to source only cage-free eggs when it announced its commitment to implement this change in the US by 2020. The world's largest food company, Nestlé's decision will dramatically improve the lives of millions of hens for years to come.
Thanks to supporters like you, 2016 has already seen continued change in the food industry with Target, Denny's and California Pizza Kitchen joining the movement. With no signs of slowing, the move of these corporations to exclusively source cage-free eggs in response to your demand is changing an entire industry and establishing a new precedent for farm animal welfare.
---
12 dos and don'ts for animal-friendly vacations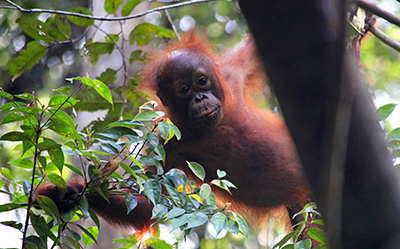 Animal cruelty can be an unintended byproduct of tourism. Elephant rides, selfies with tigers, swimming with dolphins, zoos and circuses often mean a lifetime of suffering for the animals involved.
You can be a compassionate traveler. Arm yourself with the knowledge of what goes on behind the scenes at these "once-in-a-lifetime" experiences and make decisions that prevent animal suffering for tourist entertainment. Here are some dos and don'ts for your next trip. And click here to learn more about the cruelty of keeping wild animals in the entertainment industry – and how you can help.
1. Experience wildlife in their natural environments.
2. Do not go to wild animal shows and watch them perform tricks.
3. Visit a certified sanctuary and avoid places that breed animals in captivity.
4. Do not ride an elephant. Elephants at tourist venues are subject to cruel training and routine abuse.
5. Buy sustainable souvenirs to support local people.
6. Do not buy souvenirs made from wild animals, like crocodile bags or ivory bracelets.
7. Avoid food that involves extreme animal suffering, like foie gras or shark fin soup. 
8. Help with a conservation project – i.e. plant trees to preserve the habitats of elephants and orangutans.
9. Do not pay to watch a a fight between animals like bulls or chickens. Animals trained to fight endure a lifetime of unimaginable suffering.
10. Choose to take ecotours that don't disturb nature and wild animals.
11. Do not touch wild animals; say no to "hugging" lions or tigers. These animals are drugged and beaten into submission to allow tourists to be close to them.
12. Be their voice. Express concern if you witness animal cruelty and share the information with travel providers or a local animal welfare organization.
Making waves for a Sea Change 

2015 was an exciting year for our Sea Change Campaign, protecting animals from ghost fishing gear and finding sustainable solutions. Take a look back at the great work you helped make possible last year as we look forward to another exciting year ahead. Learn more.

The lives of millions of dogs are set to change for the better

The goal has been agreed. The scene has been set. By 2030, rabies will be consigned to the history books without the use of cruel culling. Learn how the WHO, OIE and FAO are working together to prove that a world without rabies does not mean a world without dogs. Full story

An update about our work with Thomas Cook

"Thomas Cook has stopped offering elephant excursions from this season's promotions." Full statement

Helping protect animals in the Chennai floods

Training rescue personnel and hosting simulation workshops with local villagers to help them be better prepared for disasters proved to be invaluable when Chennai was recently ravaged by flooding.

Thanks to the support of people like you, animals are now being better protected in emergency situations and we continue to work side-by-side with rescue teams around the world. Read more.

We are World Animal Protection
We end the needless suffering of animals
We influence decision makers to put animals on the global agenda
We help the world see how important animals are to all of us
We inspire people to change animals' lives for the better
We move the world to protect animalsWe were known as WSPA (World Society for the Protection of Animals)