Pets
Prevention
Did you know that almost 1,000 house fires are caused accidentally by pets? Homeowners do not always think about some flammable item they leave accessible and then their pet accidentally knocks it over, causing a house fire. To avoid this problem in your home, take these preventative measures with your pets:
Put out open fires.
Remove or cover over stove knobs.
Buy flameless candles with bulbs.
Crate young pets when leaving home for work or errands.23
Install monitored smoke detectors.
Write down the number inside and stick up a pet rescue sticker for firefighters.
Secure wires, cords, and outlets.24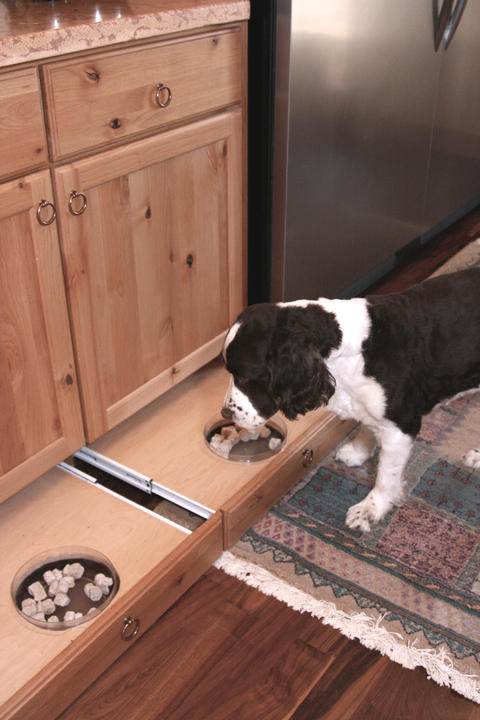 Remember, pets are curious creatures who like to investigate anything that smells or looks interesting to them. So help them avoid investigating the strange smell of a fire by taking these steps to avoid the start of one. Animals do not have the hands to put out a fire on their own or the knowledge to call 9-1-1. If they are home alone and a fire starts, it will be on a smoke alarm and a firefighter to rescue them and then call you to make you aware that it happened, and your pet is safe.
Preparedness
It is harder to prepare a pet for a fire as compared to older adults or children. According to the Ann Arbor News, the best way to prepare a pet is to include them in the fire escape plan. That means having a leash or carrier near the door to easily transport the pet out with the rest of the family during the emergency. It makes it easier to control the cat or dog rather than try to herd them out. A dog can also be trained to understand the importance of the smoke alarm going off by practicing the smoke alarm going off and doing the escape plan with the animal. Like a child, this puts the dog in the habit of understanding and associating the smoke alarm with a routine.
Another major way to integrate the animal with the fire escape plan involves the child or kids. Often, an animal will sleep near them, so it will be easier to find the cat or dog near the kid rather than looking all over the house for them. In such cases, homeowners should consider putting the carrier or leash near the child rather than near the front door. If the child is old enough, they can be given the responsibility to leash the dog or put the cat in the carrier to get them outside.
Other options to consider for preparing an animal for fire escapes are:
Dog doors
Outdoor dog pens
Knox box
Pet oxygen mask
Crate near the front door25
Recovery
Animals will usually react to a fire or any other kind of disaster by being scared or traumatized for a while. Their reactions range from biting and scratching people or furniture to urinating and defecating on the floors.26 In such cases, owners need to be attentive and comforting, keeping them calm and providing them with love so they understand that everything is fine and normal again. Pets should not be brought back into a home until all smoke and fire damage has been repaired.
The mainstay for helping pets recover from fires is getting them back on a routine. Using their favorite toys, the usual diet of food and water, regular play, and calm, pets will eventually calm down and get back to normal. If you are still uncertain about their mental health, you can always take them to a veterinarian to see if they might need sedatives or other medication to help them calm down.
Additional Resources
Learn more about the author, Andrea Davis.
Read more: http://www.homeadvisor.com/article.show.Fire-Prevention-Preparedness-and-Recovery.17335.html#pets#ixzz3ROu48wzP