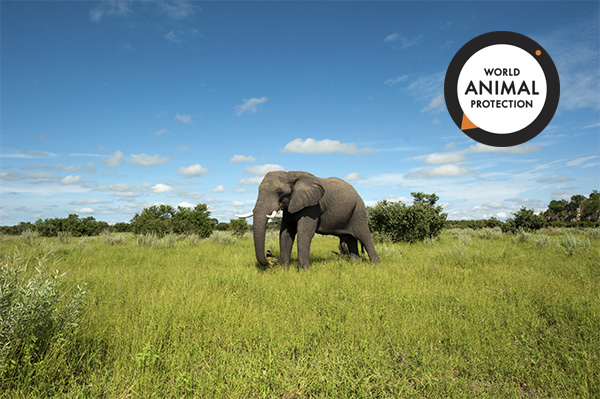 World Animal Protection E-News – September 2015
Do you know the cruelty that goes on behind elephant rides?
Dear Jean,​
Elephants are abused so that tourists can ride them – all in the name of "entertainment". Right now, this cruel industry is spreading from Asia to Southern Africa where there are now at least 36 commercial elephant venues holding 215 captive elephants. If left unchecked, hundreds more will face lifetimes of cruelty and abuse for tourist entertainment – we can't let that happen.
Watch our animation and see the life of an elephant that's taken from the wild and forced to entertain tourists.
Supporter Spotlight: Gary Walden
                          
When did you first become a member of World Animal Protection and what inspired you to give?
I became a member this year. We have been involved in other aspects of helping animals, such as dog rescues.
Please list three things you like or find most enjoyable about your membership with World Animal Protection?
First, the easy navigation of the website makes it informative / educational. It highlights situations that may need more attention because of the impact and/or because of time-sensitivity.
The second is the "IMPACT" each situation has (in a timeline) – What's going on? Where is it happening? What have we done (with your donations) to help.
The third is the "Awareness" they bring to everyone on a global level. Therefore, on a global level, we can all make a difference by taking action.
What do you see as the most valuable/ impactful aspect of your membership to World Animal Protection?
For us, it's being able to do something about it, take action. You can't help but feel compassion to help these voiceless creatures. When you're aware of what's going on, you take action to stop the suffering and horrible inhumane treatment of animals all over the world (including right here in the U.S.)
It's our feeling of responsibility, compassion and love for all animals that make it impossible to turn our heads away and make believe animal cruelty isn't happening. We have the ability to take action and stop animal cruelty!
Donate today to protect animals around the world.

We've launched the Global Ghost Gear Initiative (GGGI)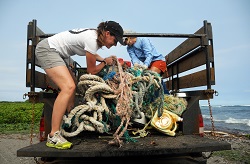 Gathering experts around the world, we've started an action plan to tackle the urgent problem of lost and abandoned fishing gear. Mike Baker, our CEO says, "Ghost gear is a largely hidden problem, but millions of dolphins, seals, whales and seabirds become trapped and die because of it."
McDonald's chooses cage-free because of YOU
This month, the giant fast food corporation announced its decision to source all eggs from cage-free hens – improving the lives and welfare of millions of hens across North America. You demanded better and they heard you!
Teaming up with Marine Mammals of Maine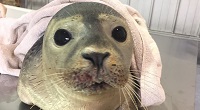 We are thrilled to announce a partnership with Marine Mammals of Maine (MMoME) to develop a triage center that will provide immediate treatment and stabilization for marine wildlife who are found stranded, entangled in lost, abandoned or discarded fishing gear, or injured on the Maine coast.
We are World Animal Protection
We end the needless suffering of animals
We influence decision makers to put animals on the global agenda
We help the world see how important animals are to all of us
We inspire people to change animals' lives for the better
We move the world to protect animalsWe were known as WSPA (World Society for the Protection of Animals)
This message was sent by World Animal Protection
450 Seventh Avenue, 31st Floor, New York, NY 10123
1800-883-9772  I 

info@worldanimalprotection